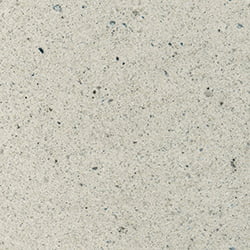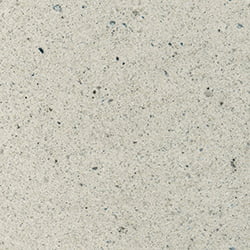 Lime Mortar (NON-HYDRAULIC) Fine Stuff Made in United Kingdom

Loading, please wait a moment...

Loading, please wait a moment...
Traditional off-white with a fine texture
Premixed Lime Mortar
Suitable for a 4mm+ Joint
100% Natural and Breathable
Made with Matured Lime Putty
Quality and Consistency
Reusable Bucket (Recyclable)
CE Certified Product
Technical Support
Non-hydraulic lime mortar is most suited to soft / low density building materials or masonry in poor condition that is prone to decay, crumble, scale or flake and where conservation is the principal requirement.*
Suitable for joints with a thickness of 4mm or more
Fine Stuff mortar has a fine texture and is suitable for bedding, pointing and repointing joints with a thickness of 4mm or more. Sometimes masonry has non-standard joints of varying thickness, this is very common with random stone walling. Where this is the case, find the narrowest joint in the structure and select a lime mortar suitable for that.
Product Details
High Standards
Non-hydraulic lime mortar is CE certified and is manufactured to British Standards BS EN 998-2:2016 following heritage guidelines.
Authentic, Pure and Simple
100% natural, breathable and sustainable. The mortar doesn't contain anything artificial, no additives or plasticisers and absolutely, certainly no cement.
Premixed
Inside the bucket you'll find a premixed lime mortar, ready to use, it is made with matured non-hydraulic lime (commonly known as "lime putty" or "fat lime putty").
Non-hydraulic lime mortars set by carbonation, very gradually. This characteristic gives the product a long shelf life providing that the material is kept sealed air-tight preventing carbonation.
The mortar may stiffen over time in storage but can be "knocked up" again and again to the ideal consistency providing it is stored correctly.
Economy & Convenience
These buckets are easy to handle and are popular for small jobs or for contractors who are constantly on the go.
Buy with Confidence
Lime mortars from Conserv come complete with clear, concise instructions and free technical support. Don't hesitate to call if you need any help.
Technical†
Specification

BS EN 998-2:2016

Weight

15kg (approx.)

Hue

Neutral

Tone

Light

Texture

Fine Texture

Binder

Lime Putty
BS EN 459-1:2015

Aggregate

BS EN 13139-1:2015

Grading

Gf80

Bed size

4mm ≥

Density

1,525 kg/m³ ± (at 91 days)

Vapour permeability

0.92 grams / 100mm² / 24hrs ±

Compressive strength

0.75 N/mm² ± (at 91 days)

Flexural strength

0.74 N/mm² ± (at 91 days)

Resistance to freeze thaw

Low
(10 cycles)

Resistance to sulphate exposure

High
(26-50 cycles)

Resistance to freeze thaw in sulphate conditions

Low
10 cycles

Capillary rise

Very high
(126-150mm in 6 hours)

Mortar durability class

1 to 2

Carbonation rate

High

Initial set

Overnight ±

Curing

2mm per calendar month ±

Shelf life

Indefinite Potentially Keep Sealed Airtight§
* Masonry density can vary by quarry, manufacturer, age and condition of material, this information serves only as a general guide, disclaimer.
** Exposure is approximated and can vary, this information is presented as a general guide, disclaimer.
† Technical data is approximated as it can vary significantly depending on various factors, particularly weather conditions. The information presented outlines typical behaviour you might expect in the United Kingdom with ambient temperatures of 10°C in sheltered areas with low exposure to wind and moisture. The information is nevertheless useful to establish the relative properties and performance of different products, disclaimer.
‡ The colour of the mortar will continue to lighten until it fully cures. This difference in colour can be quite dramatic. In good weather, the mortar will appear much lighter after 10 days.
§ Products must be sealed airtight in their packaging during. Material will stiffen over time when sealed but can be 'knocked up' back to a workable state.
Disclaimer It is the customer's responsibility to determine the suitability of this product. Samples should be prepared and approved before complete application of this product. Appropriate testing should be undertaken prior to application where compressive strength or density are a critical factor.