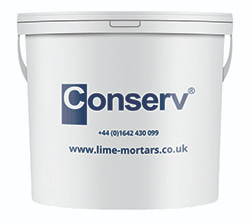 Hydraulic Lime Wash Made in United Kingdom
Durable Lime Wash
Covers 60m² (approx.)
Suitable for Exteriors
100% Pure and Natural
Totally Breathable
CE Certified
Product Details
Hydraulic lime wash is 100% natural and breathable, it can be applied to lime plaster, lime render or bare masonry.
Supplied as a powder it requires the addition of water. The 15 litres of powder supplied will actually produce 30 litres (approx.) of hydraulic lime wash once mixed, this in turn will cover around 60m² per coat.
The hydraulic nature of this lime wash means it will set much faster than the traditional lime wash. It is also much more durable, lasting up to twice as long (typically 2-3 years).
Coverage

2m² per Litre (approx.)

Drying Time

24 - 72 hours (approx.)

Coats

3 - 4 (typically)

Weight

17.5kg (approx.)

Shelf life

Use within 12 months of purchase §
§ Products should be stored with packaging unopened, natural hydraulic lime is vulnerable once open and exposed.