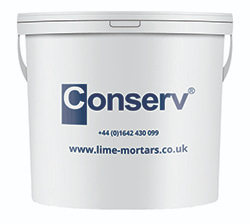 Lime Wash Made in United Kingdom
Traditional White Wash
Heritage Product
100% Pure and Natural
Totally Breathable
CE Certified
Product Details
Lime Wash is 100% natural and breathable, it can be applied to lime plaster, lime render or bare masonry as it was traditionally.
The product is a derivative of lime putty and dries to a natural chalk-white colour, it is not a brilliant white.
Technical
Coverage

2m² per Litre (approx.)

Drying Time

24 - 72 hours (approx.)

Coats

3 - 4 (typically)

Weight

11kg (approx.)

Shelf life

Indefinite (Potentially)§
* Lime Wash is a natural product and does not dry to a brilliant white colour.
§ In storage, the product will settle over time. The lime will separate leaving a layer of water on the top. The product can be "whisked up" using a power drill and whisk / paddle attachment to return it to the ideal consistency.