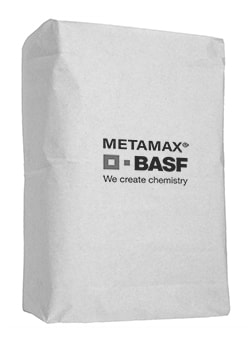 MetaMax® Metakaolin
High Reactivity Metakaolin
Pozzolanic Additive
Accelerates Curing
White / No Change in Colour
Ultrafine particle size
Fly Ash Alternative
Suitable for Non-Hydraulic Lime Mortar
Product Details
MetaMax® is a high quality metakaolin that meets or exceeds all of the specifications of ASTM C-618 Class N pozzolans. It is used as an alternative to PFA and GGBS to strengthen and accelerate curing of non-hydraulic lime mortars.
Unlike other pozzolanic materials such as silica fume, fly ash and blast-furnace slag, MetaMax® is not a by-product but is manufactured to exact specifications in order to maintain high whiteness, high reactivity, ultrafine particle size distribution and consistency.
The light colour of this metakaolin may may be preferred for lime mortars where the lighter colour is important or where no change in colour is required.
Technical
Specification

ASTM C-618 Class N

Weight

25kg (approx.)