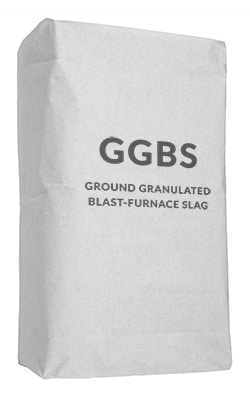 GGBS
Ground Granulated Blast-Furnace Slag
Pozzolanic Additive
Accelerates Curing
White / No Change in Colour
Fly Ash Alternative
Suitable for Non-Hydraulic Lime Mortar
Byproduct from Iron Making
Product Details
GGBS (Ground Granulated Blast-Furnace Slag) is an environmentally friendly product, made from a by-product of iron and steel making. This is a high quality, low CO₂ material, CE certified, conforming to BS EN 15167-1:2006.
Although not technically a pozzolan, it behaves in the same way as popular pozzolans like PFA (Pulverised Fly/Fuel Ash). It is used as an alternative to PFA to strengthen and accelerate curing of non-hydraulic lime mortars.
This material is a very fine white powder, indistinguishable from lime in appearance. Its light colour may make this material a better choice than PFA (Pulverised Fly/Fuel Ash) where a lighter colour or no change in colour is required.
Technical
Specification

BS EN 15167-1:2006

Weight

25kg (approx.)